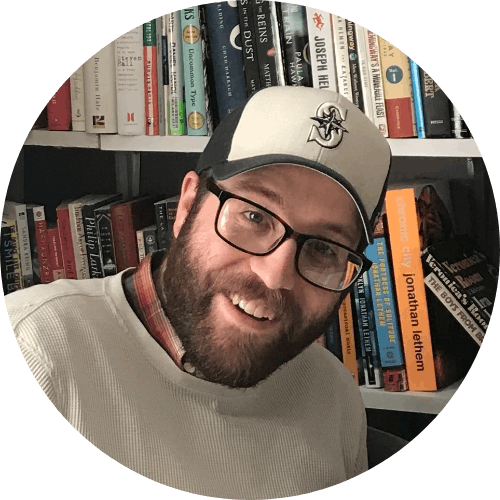 Joe Haeger
Organization
Auntie's Giving Tree
Daybreak Youth Services
I split my donation this year. 
First, I donated $100 to Auntie's Giving Tree. I think reading, especially from a young age, helps build empathy and provide a better perspective of our world. For decades, Auntie's has used the Giving Tree to partner with organizations to give local children the books they want but can't afford.  
Secondly, I donated $300 to Daybreak Youth Services. 
Daybreak offers addiction and mental health treatment to teens in our community. They work at saving young lives by demonstrating love and fostering hope. Treatment here is based on the belief that substance use disorder (SUD) and mental illness should be looked at holistically. Using the best evidence-based mental health and SUD treatment available, they help kids recover while supporting healthy lifestyle choices. Growing up, I saw family members and friends struggle through their teen years—some making it through and others not—and I think if they'd accessed services that met them on their level they'd have had a better chance. 
Big thanks to Nick, Tyler, Amy, and Sarah for continuing to make yearly donations a priority at Seven2.
Going back to my roots this year and donating to Population Connection - this was the first organization I donated to back in my first year at Seven2. 
They advocate, educate, and push for progressive action in several areas that are super meaningful: climate change, sustainable tech, child protection/wellness. One of the issues that can make a huge impact on global health though, and the reason why I chose this organization to donate to again, is the empowerment of girls and women. It's summarized excellently in one of my favorite quotes from journalist Christopher Hitchens, to paraphrase:
"The cure for poverty has a name, in fact. It's called the empowerment of women. If you give women some control over the rate at which they reproduce, if you give them a say, take them off the animal cycle of reproduction to which nature and some religious doctrine condemns them, and then if you throw in a handful of seeds, the floor of everything in that village, not just poverty, but health, culture, and education, will rise. It works every time."
Thanks for checking this out! And thanks so much to Amy and Sarah for continuing the donation tradition!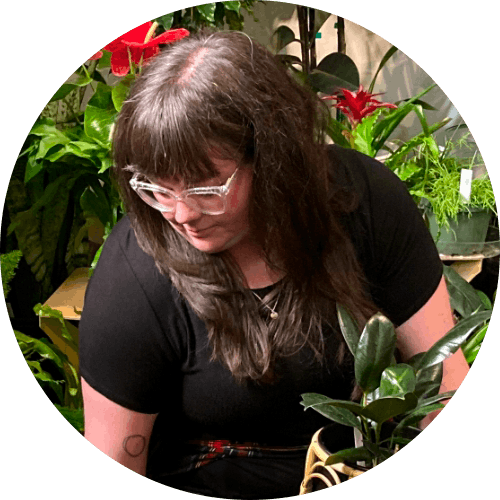 Ashley Ellsworth
The Brain and Behavior Research Foundation has awarded $430 million in 6,200 grants (since 1987) to over 5,000 scientists! 100% of every donation for research goes to research! 
In memory of my dear friend Margaret who committed suicide 3 years ago due to undiagnosed amyloidosis (buildup of abnormal proteins in the brain) -- which is a fatal disease.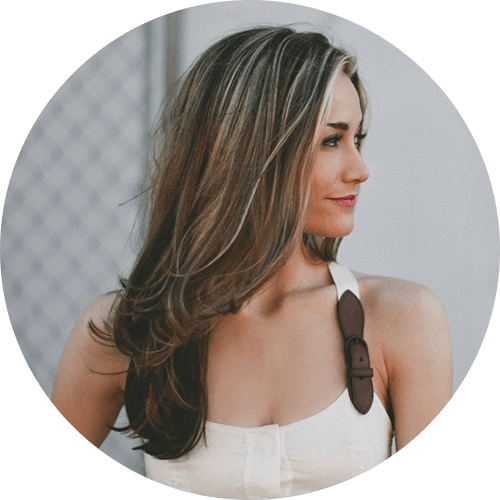 Ariel Lewis
Like so many of you, animals have a special place in my heart. I have been so lucky to have some amazing adopted pets from Scraps and it feels good to be able to give to an organization helping animals find homes in our community.
Especially as a parent, my heart can feel heavy thinking about how many families in already tough situations have been put under even more stress and desperation during this time. So many young children in our community have to deal with things in their homelife I couldn't even imagine. Vanessa Behan is there for these families when and how they need it most. Being able to support families with this donation is a true blessing to me.
Thank you Nick, Tyler, Amy and Sarah for keeping up with this tradition!
About Vanessa Behan:
Vanessa Behan's vision is to provide immediate refuge for children and support to strengthen families. This evolved from the tragic story of Vanessa Kay Behan, a Spokane girl who died from child abuse injuries at the age of two. Following her death, a group of local business people established our organization so that parents would have a safe place to bring their children in the face of crises. Our primary services are:
24-hour child care for infants and children under the age of seven
Parent education
Crisis counseling for parents
Referrals to other community agencies
Vanessa Behan helps parents who are having difficulty providing safe shelter and care for their children. They may be dealing with issues as complex as substance abuse, domestic violence and homelessness. Or, they may just be exhausted and worn-out from the demands of parenting.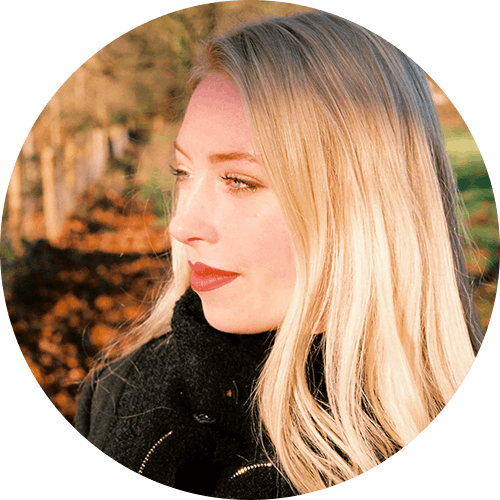 Kelsea Rothaus
Organization
American Foundation for Suicide Prevention
Songs for Kids Foundation
I am so grateful to have this opportunity to give back right away. Thank you Nick, Tyler, Sarah and Amy! 
$200 – American Foundation for Suicide Prevention
I appreciate that this widespread organization is dedicated to supporting all facets of suicide prevention. Unfortunately, most people have been affected by someone who has lost their life to suicide and AFSP works to fund research, educate the public, offer support to survivors and host events that raise awareness.
$200 – Songs for Kids Foundation
Songs for Kids Foundation connects kids and young adults who have illnesses, injuries and disabilities with music! Whether it's a concert, songwriting program or virtual instruction for how to play an instrument – music is the creative outlet that helps kids build confidence and grow.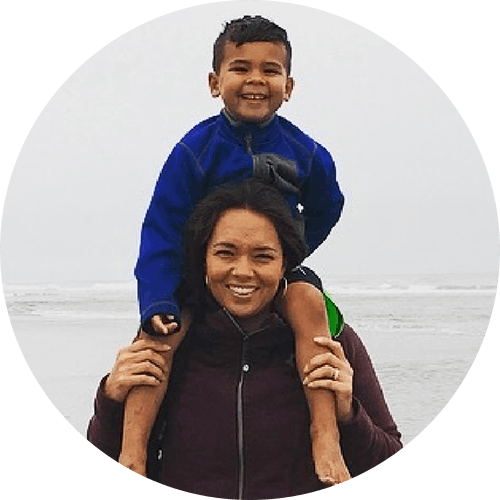 Amy Nichols
Organization
Humane Society International
Save Korean Dogs
This year, I chose two charities that focus on animal welfare. These are international organizations that deal with issues that we can't even fathom, here in the U.S.
Humane Society International - $100
Humane Society International works around the globe to promote the human-animal bond, rescue and protect dogs and cats, improve farm animal welfare, protect wildlife, promote animal-free testing and research, respond to natural disasters and confront cruelty to animals in all of its forms.
Save Korean Dogs - $300
A small activist group based in Gimpo city, S. Korea (north of Seoul) fighting against the dog meat trade. The founder, Nami Kim, has dedicated her life to rescuing dogs from horrific 'dog farms' and placing them into loving homes. Additionally, they're constantly working to educate the public against dog meat and working with government officials to shut down illegal dog meat farms.
This one affects me on a more personal level. My dream is to adopt one of these traumatized, yet beautiful souls that has been saved from unimaginable conditions and give him/her a better life full of love and cuddles.
I absolutely want to thank Nick and Tyler for making this an annual tradition. But I also want to thank each and every one of YOU for all of your hard work this year, which allows us to make this happen. 
Thank you Nick, Tyler, Amy, and Sarah for this awesome opportunity! I chose to donate to SBSK again and NFFTY.  
SBSK is a YouTube channel that goes around the country and interviews people with varying disabilities, it gives them a platform to bring awareness and understanding to their specific experience. For a lot of these individuals, social media is a big part of their life because they may have not had great opportunities to connect with many people face-to-face due to mobility or social challenges, so each of these videos gets them a huge following of new friends and supporters, and also helps raise money for medical bills and other things. 
NFFTY is the National Film Festival for Talented Youth in Seattle and what got me inspired to pursue a career in filmmaking! They put on an amazing event every year and It's a great networking and empowerment tool for young kids looking to pursue creative projects.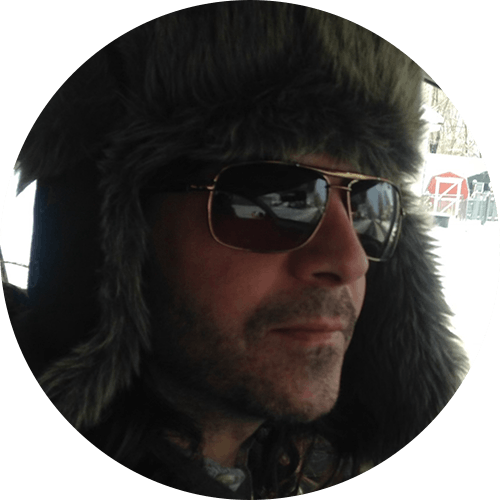 Carlos Lantz
Organization
Salish School and National Indigenous Women's Resource Center
Anne Schindler Foundation
Rescue.org
Fisher house foundation
Wikipedia
Very grateful for this, it not only feels really good to help the real helpers in the world but it also feels good to do something more substantial than just complaining about things. 
I gave the most to the Salish School and National Indigenous Women's Resource Center. I also gave to the Anne Schindler Foundation. Then Rescue.org. Then the Fisher house foundation. I also gave a little to Wikipedia. Every year I say I am just picking one to maximize the effect for one of these organizations, but then wind up adding one ha ha. 
Thanks for keeping this alive Amy and Sarah. Good idea Nick and Tyler.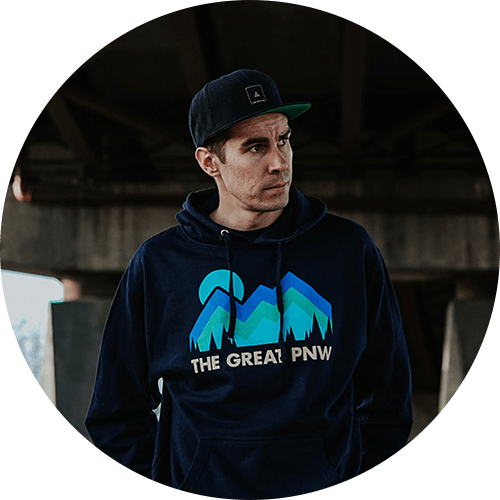 Mike Miller
Thanks Seven2 for keeping this tradition alive. This year I split my donation between 2 organizations. 
100 Cameras - I have donated to this organization every year I have been about to do this with Seven2. 100 cameras works with youth around the world who have had challenging experiences, and we teach them to process and tell their stories through photography in a way that impacts how they view themselves and their role in their community. I still get their new letters and have seen the work that some of their students have put together and it is great!
P.O.W. (Protect Our Winters) - I am excited to be able to donate to this organization this year, as a snowboarder and someone who enjoys being out in the snow and these fine people who started this do as well. P.O.W. is trying to fight climate change by focusing on, Technological & Financial Solutions, Politically and culturally to achieve net zero emissions by 2050. 
Thanks to Tyler, Nick, Sarah and Amy!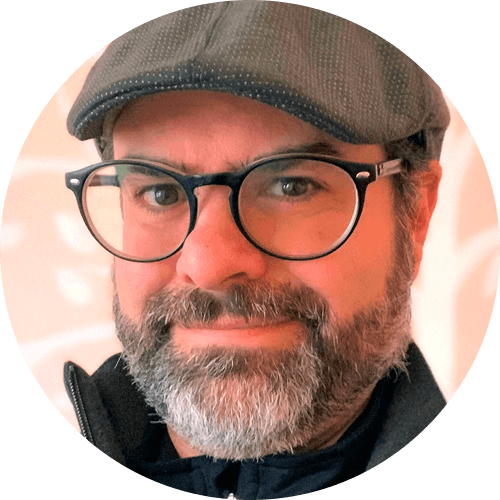 Nick Malara
Organization
UGM
Vanessa Behan
In past years I've used this amazing opportunity to support charities both near and far. This year I really wanted to make donations that were close to home. Using these funds to support local organizations that are helping people in our community just felt right. I donated $200 each to UGM and Vanessa Behan this year. These are beloved charities in Spokane.
Thanks to Sarah and Amy for keeping this awesome tradition alive! Thank you to Nick and Tyler for starting it! What an amazing gift!
Organization
Spokane YFC
SNAP
This year, my donation has been split to the following charities:
Spokane YFC is a local mission committed to reaching the youth and families living in Spokane's most impoverished neighborhoods with the love and hope of Jesus Christ.
The work that they do impacts youth in our community that maybe didn't start life out on the right foot or that have challenging family circumstances.
SNAP has served the Spokane region for 50 years as a leading voice on poverty. As the Spokane area's Community Action leader, SNAP takes the lead in educating and empowering our low-income neighbors.
Mission: Increasing the human potential of our community by providing opportunities for people in need
A very special thanks to all of you here at Seven2 for having such a great year (looking forward to 2022!), and thanks to Sara, Amy, Nick, and Tyler for their generosity and for allowing us this opportunity to distribute to all these great causes.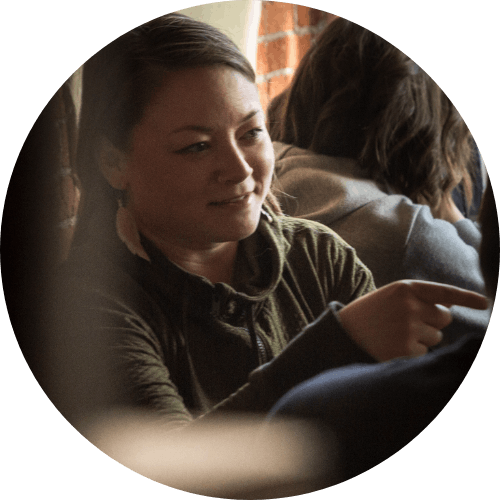 Krista Yep
Organization
RAICES
Conservation International
Planned Parenthood
Our Place
I think we're all filled with a feeling of powerlessness when it comes to the state of affairs in this world right now. This donation money not only truly makes a difference, but it lessens that feeling of helplessness and, personally speaking, makes me want to get even more involved in the things I care about.  
As always, thank you to the moon and back for this donation privilege, Nick, Tyler, Amy, & Sarah! This year, I donated to:  
RAICES (Refugee and Immigrant Center for Education and Legal Services) provides free legal services to immigrants at the Texas border. They provide expertise developed from daily practice of immigration law with a deep commitment to advocacy. 
Conservation International is committed to stabilizing our climate, protecting the ocean, and developing planet-positive economies.  
Planned Parenthood is critical to the health, reproductive rights, and advocacy of so many women, men, and families. It was for me. For obvious reasons, it needs support more than ever right now.  
Our Place is a privately funded organization that serves the needy in our West Central neighborhood with food, hygiene products, clothes, laundry services, bus passes, and so much more. Watching the impact they have in our neighborhood is inspiring.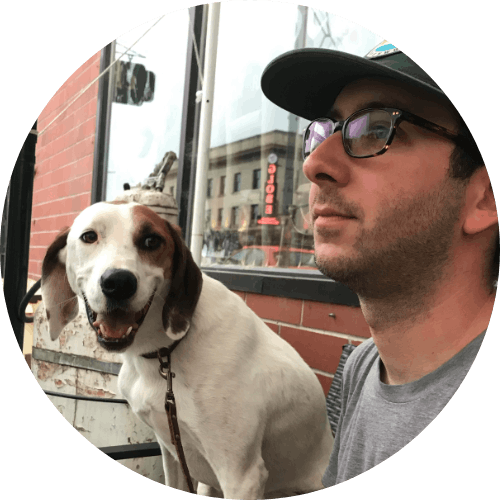 Aaron Abolofia
Organization
Wade Hampton
Freedom and a friend
As always, thank you to Nick, Tyler, Sarah, and Amy for this opportunity!
This year I split my donation between two causes: 
Wade Hampton and his family received the unfortunate news that his cancer, which had been in remission, has returned. Wade is an employee at Cochinito Taqueria downtown and works his ass off to feed us some of the best tacos in town all while keeping us laughing. Even while currently undergoing a round of chemotherapy, Wade is still back in that kitchen pressing tortillas and making tacos. In this tough financial time for Wade and his family I am grateful this donation is able to help. 
The GoFundMe Freedom and a friend was set up last month by Eric Smith and his family (who many of us know in the community) for their son Hobbs. Hobbs had the opportunity this past summer to work with service dogs specially trained to work with special needs chidden. Here in Spokane we have the Unleashed Academy, an organization that provides a lifetime of support and training for service animals and their families. With the goal of raising enough money to provide Hobbs with his own service animal through the Unleashed Academy, within only a month, the goal was met and Hobbs will be receiving his new companion! 
Again, Thank you so much for another year of this amazing opportunity!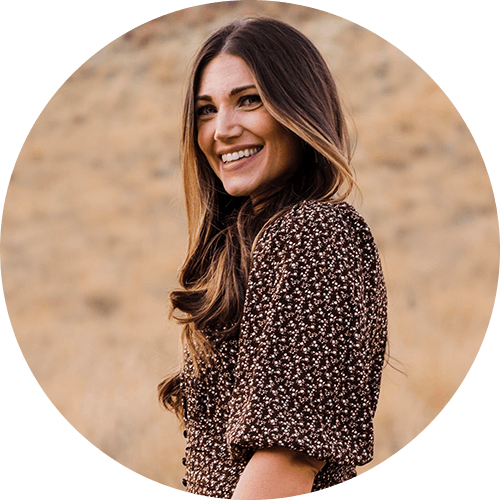 Callen Fulbright
Organization
Whatcom Resilience Fund
This year I'm donating to Whatcom Resilience Fund, an emergency response donation center which supports those impacted by the devastating floods that hit Western Washington last month. My hometown Ferndale and the surrounding community of Sumas were hit particularly hard. The assessment of damage will be ongoing but as of now are estimating upwards of 50 million dollars in commercial and residential losses. Every dollar raised stays in the local community and ensures assistance to those who need it most.  
Thanks again Tyler, Nick, Sarah & Amy for this awesome opportunity to give back!
This year I donated to O.U.R. Rescue, an organization focused on rescuing and supporting those who have been victims of human trafficking and sex trafficking.  
Thank you so much Nick, Tyler, Amy & Sarah for this amazing opportunity!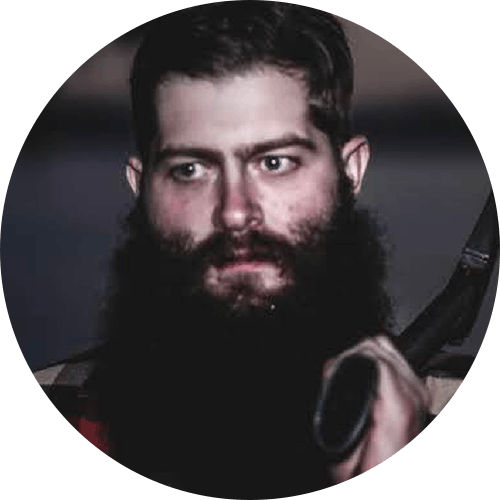 Christian Monahan
Organization
Aunties
Electronic Frontier Foundation
I split my donation this year between 2 places. 
Aunties 200$ - I love books and I want kids to also have the chance to love books.
Electronic Frontier Foundation 200$ - The EFFs mission statement is "The Electronic Frontier Foundation is the leading nonprofit organization defending civil liberties in the digital world. Founded in 1990, EFF champions user privacy, free expression, and innovation through impact litigation, policy analysis, grassroots activism, and technology development. EFF's mission is to ensure that technology supports freedom, justice, and innovation for all people of the world." 
Thanks Amy, Sarah, Nick, and Tyler for allowing me to support causes I care about!
Organization
Second Harvest
Whitworth's Auxiliary Fund
I chose to split my donations this year.  Part went to Second Harvest, feeding families and fulfilling a basic need for food and sustenance.  
The second part of my donation went to Whitworth's Auxiliary Fund. As a student at Whitworth I never knew what the Auxiliary group did.  They raise funds to support students at Whitworth in financial need, whether it be emergency dental work, flight home due to an illness in the family, or providing funds for a book so the student can afford to eat. 
Supporting kids is such a blessing, thank you to all that made this happen, Nick, Tyler, Jeff, Ramsey, Sarah and Amy.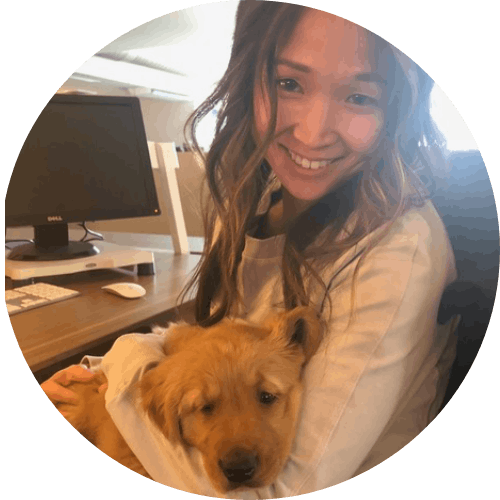 Christina Williams
First, thank you Amy, Sarah, Nick and Tyler for your generosity and thoughtfulness! We really appreciate the opportunity to make a difference in our community. 
This year we chose to donate to Project ID. This organization provides recreation, socialization, work, personal development, and transitional opportunities to adults with intellectual and developmental disabilities in Spokane County.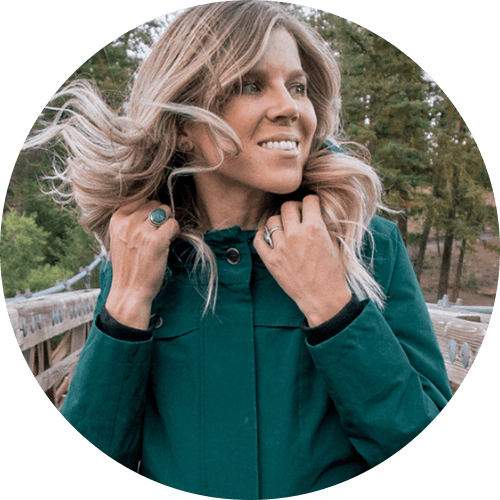 Allison Roskelley
Organization
Pacific NW Bulldog Rescue
As always, I'd like to first thank Nick, Tyler, Sarah and Amy for the opportunity to share in the spirit of giving this holiday season. It's such a unique offer to be given each year, and I love reading everyone's stories.  
This year, I decided to send my donation to Pacific NW Bulldog Rescue. When I made the decision to re-home my bulldog, Mugs, it was one of the hardest and emotional decisions I've ever had to make. Although I ended up finding a new home for him organically, I did a lot of research on bulldog adoption agencies through the process and Pacific NW Bulldog Rescue was my first choice of all the agencies I spoke to. They were so kind-hearted to me through our conversations and really helped me work through the guilt associated with making the decision to re-home my baby. What really stood out to me about them is that they don't put their bulldogs in a facility - they're all privately fostered in their own homes with their volunteers. My main concern was for him to end up in a big adoption facility, and there's no way I was going to let that happen. They do thorough checks with potential adopters and follow their dogs throughout their lives to ensure they stay happy and healthy. They empathetically walked me through the process and acknowledged how hard this time was, and they offered me a lot of advice and warning signs I should be aware of as I was searching for Mugs' new home.  
Pacific NW Bulldog Rescue's mission is "Our mission is to rescue, rehabilitate and re-home English & French bulldogs in need from commercial breeding kennels, public shelters, private rescue groups, owners or Good Samaritans. Our organization is comprised solely of volunteers who nurture and foster these dogs as well as provide education and training. Our goal is to place healthy and happy English + French Bulldogs into forever homes." To find out more info, visit https://www.pacificnwbulldogrescue.org/
Organization
ALS Association
Every year I've chosen the ALS Association in honor of Akhil who I met in 2014. When I met Akhil he had already been diagnosed for a couple years. I saw first hand how the ALS Association helped make him and his family more comfortable living with the disease. Thank you Sarah, Amy, Nick, and Tyler for sharing your gift of giving. I think about Akhil throughout the year but really take in this moment to share in his memory.
For those peeps curious about the ALS Association, The ALS Association is an organization dedicated to serving patients and families afflicted with ALS in a number of ways. Not only does the Association contribute funds toward researching the disease in hopes of bettering the future for ALS patients, but also focuses on improving the conditions of those affected now. The ALSA provides support through a variety of channels, including numerous support groups, dedicated social workers, and a community of people familiar with each others' struggles. While an ALS diagnosis is emotionally taxing, it can be financially devastating as well. Medical equipment necessary to increase an ALS patient's longevity is unaffordable in most cases. Constant care is required in later stages of the disease, a burden which tends to fall on the shoulders of a family member if affordable care is unavailable. The ALS Association works hard to resolve these issues by offering a loan service for equipment and complimentary hours of in-home care. Though a cure is a hope for the future, the ALS Association provides services that alleviate some of the discomforts of the present for thousands of families across the nation.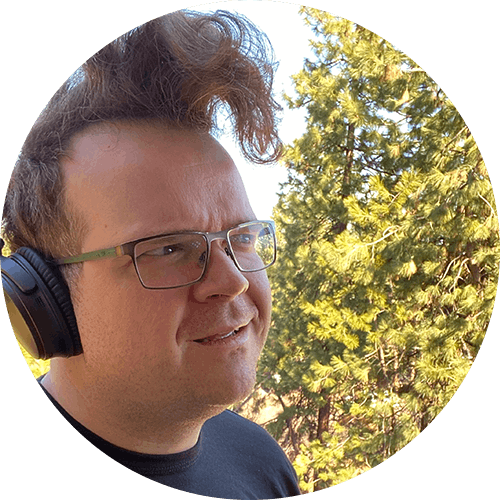 Josiah Carlson
This year we decided to support a local organization a friend turned me onto called healspokane. This local nonprofit focuses on feeding, clothing, and supporting struggling families and communities in Spokane. So cool to get to do this every year!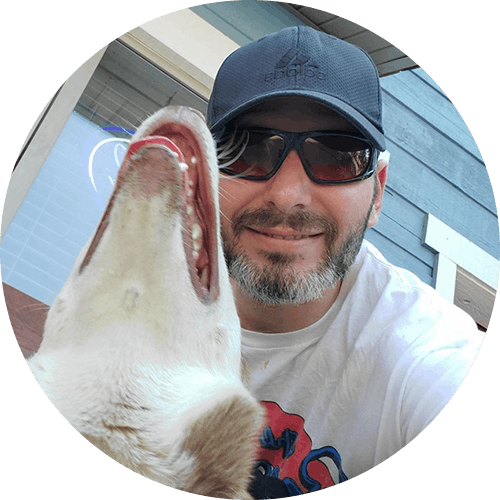 Joe Moore
Organization
Starlight Children's Foundation
I chose the Starlight Children's Foundation for my donation, a nonprofit organization dedicated to helping seriously ill children and their families cope with the challenges that come with prolonged childhood illness. This year all donations made during the last week of December were matched by corporate donors. For over 25 years, the foundation has helped children through entertainment, education and family activities. Over 7,000 Northwest families each month receive help from Starlight through a variety of programs including kid friendly treatment rooms, special events and family activities and outings. The mission is to help the whole family and lift their spirits.
Starlight's programs have been proven to distract children from their pain, help them better understand and manage their illnesses, and connect families facing similar challenges so that no one feels alone. In addition to relieving some of the stress and isolation that comes with a hospital visit, Starlight connects children and their families with others who are going through similar experiences.
Starlight also provides Fun Centers that are designed to combat the weariness and anxiety faced by hospitalized children. These mobile Fun Centers roll right up to the side of young patients' beds or anywhere in a hospital making them perfect for hospitalized children in numerous situations such as fighting loneliness after visiting hours have ended or anticipating surgery.
This year we felt led to give to a single mom of EIGHT kids. The mom recently took a very brave step to escape an abusive marriage so we saw this as an opportunity to take some stress off the holidays and help her make the holidays magic for all those kids. We added $600 of personal funds to the generous amount of $400 to make even more of an impact. 
Thank you so much to The bosses for this opportunity to give.
This year a good friend of the family lost his job right before the holidays, which is such a stressful time for a lot of families anyway, and has been struggling to find work and make ends meet for his wife and kids, and on top of that their only car went out.  So I'm just thankful to be able to help them out a bit, and along with some help from other fam members, get their vehicle back on the road.  Big thanks to the bosses for making it happen!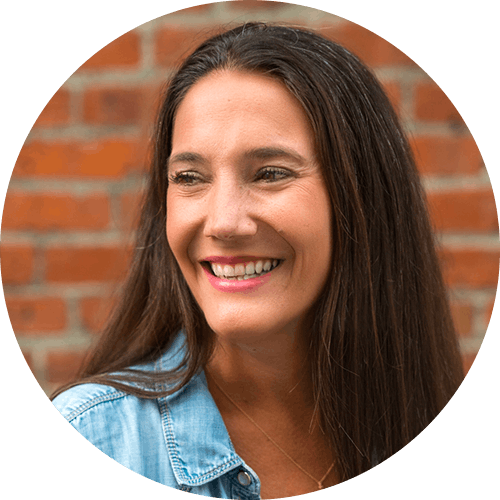 Sarah Clifford
Organization
The Actors Fund
Big Table Spokane
Beagle Freedom Project
As always, a huge thanks to Nick & Tyler for starting this amazing tradition and for keeping it going. AND for allowing Amy and I to participate! 
I divided up my donation between the below charities that I feel could use some extra love due to the circumstances over the last couple of years.  
The Actors Fund
Live theater and entertainment has obviously suffered in the pandemic with the stop, start, stop again. These past couple of weeks saw many shows close permanently and constant touring cancellations. Live performances have always provided an immense amount of joy in my life. I think we can all agree how much we have relied on the entertainment industry to help pass the time or even distract us these past two years!  
From the Actors Fund Site "...we serve all professionals—and not just actors—in film, theater, television, music, opera, radio and dance through programs that address our community's unique and essential needs....The Actors Fund is a national human services organization here to meet the needs of our entertainment community with a unique understanding of the challenges involved in a life in the arts. Services include emergency financial assistance, affordable housing, health care and insurance counseling, senior care, secondary career development and more." 
Big Table Spokane
I don't think it comes as a shock how much I appreciate the hospitality industry and what a role it plays in my life. The people, the restaurants and bars around town have been some of the worst hit economically by the pandemic. Big Table helps take care of the people that take care of us. 
From the Big Table site "Spokane's restaurant and hospitality industry employs nearly 24,000 people and is the 4th largest employment sector in Spokane County. Nearly half of those employees fall below the "survival" income line set by economists. Big Table comes alongside these hardworking people when they experience a crisis or an unexpected challenge to offer support, encouragement, and hope." 
Beagle Freedom Project
With beagles being the most tested on dog, the Beagle Freedom Project was founded to rescue the poor babies from testing/research facilities once the labs were "done" with them.  While the name infers they only rescue beagles, they are in fact now able to rescue all types of animals thanks to donations and volunteers.  
From the BFP site: "BFP is dedicated to the rescue and rehabilitation of animals used in testing and research and subjected to other forms of unique cruelty, abuse and neglect. BFP strives to end this cruelty through its educational programs, campaign initiatives and lobbying efforts to make the world a better, safer and healthier place for both animals and people alike."